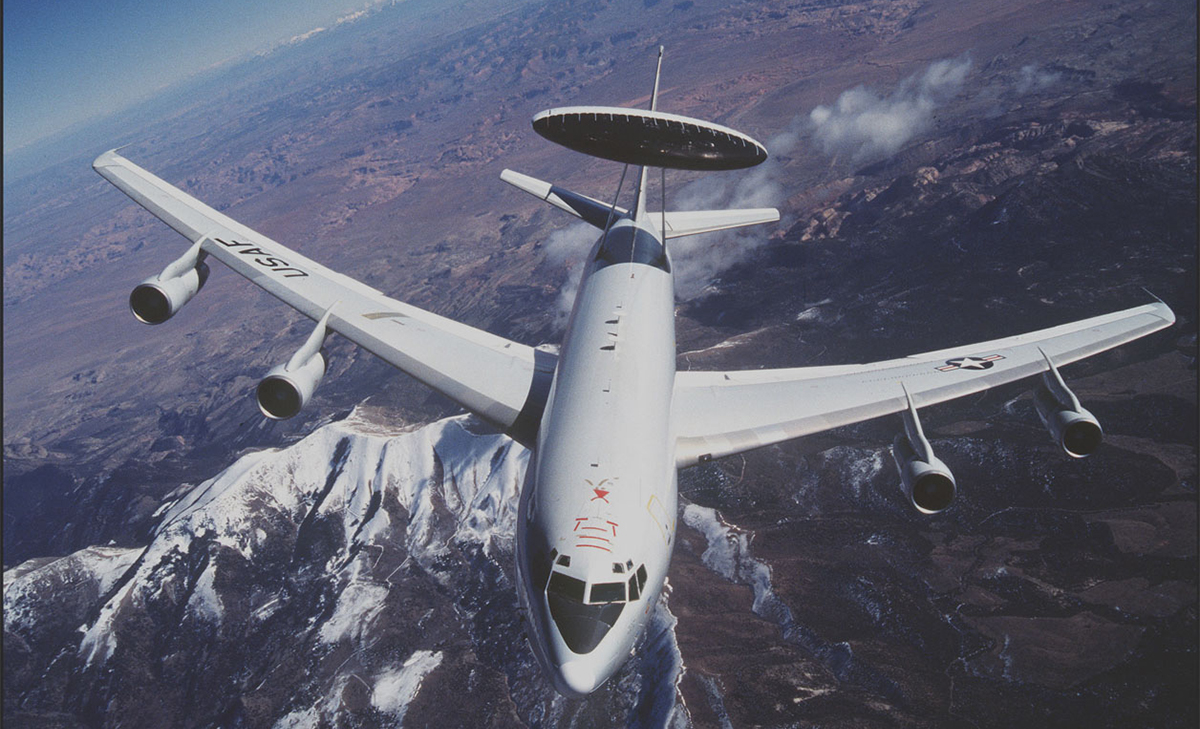 A leaked audio recording of a group commander at Tinker Air Force Base, Oklahoma, lecturing Airmen after sorties canceled due to crew fatigue, raised concerns over leadership style and the wing's safety culture.
The concerns became public on July 17, when the unofficial Air Force amn / nco / snco Facebook page published an account by an anonymous author alleging a "toxic leadership culture" in the 552nd operations group. Tinker's air traffic control squadron, which flies the Boeing E-3 Sentry Airborne Warning and Control System, or AWACS, aircraft.
According to the account, AWACS crews were ordered last week to report to exercise outings with about half the sleep they needed. The author said base leaders decided it was not safe to fly, canceling the three scheduled flights and allowing crews to rest.
Read more : Weaker military pay rise, increased parental leave included in Senate Defense Bill 2022
But the next afternoon, Col. Gary Donovan, commander of the 552nd Operations Group, "berated" the crews for cleaning up the flights, according to the account.
In the audio posted to the events Facebook account, Donovan can be heard expressing his dismay to learn that the crews were unable to complete their missions.
"I can't express to you the level of disappointment I have right now," he said on the recording.
The AWACS is a modified Boeing 707 with a massive and unmistakable rotating radar dome mounted on top of its fuselage. The aircraft provides real-time images of battle spaces and early warning of enemy actions, and is a key component of the Air Force's command and control capabilities.
In a written statement to Military.com, Wing Commander Col. Keven Coyle, to whom Donovan reports, said that open trust and communication between Airmen and their leadership is necessary for missions to l squadron are successfully accomplished.
Coyle, who took command of the wing on June 30, confirmed that three sorties were canceled last week due to concerns about crew fatigue. Wing guidelines call for giving crews 12 hours of rest – including eight hours of uninterrupted rest – before going on a sortie, he explained.
When flight schedules disrupt crews' sleep cycles, there are options to allow staff to adapt quickly, Coyle said.
Crews could have time between schedule changes to adjust to the new plan and get enough rest, he said. If there isn't enough time available to naturally adjust their sleep cycle, crew members may request doctor-prescribed sleeping pills – known as "no-gos" – to help them get it right. the rest they need, Coyle added.
"While sometimes necessary, medications are the last resort to alleviate fatigue and should always be used as part of a robust strategy rather than a single solution," Coyle said. "Flying tired is not recommended but sometimes accepted depending on the position of the crew, the exit profile, the experience level of the crews and / or the importance of the mission."
The unidentified writer whose account was posted on the amn / nco / snco page said crews were not allowed to take avoidable pills to rest during canceled missions, and flight crews were are shown that day after sleeping an average of only three or four hours.
Coyle said several procedures are in place to help crews determine if they are fit to fly, including a risk management assessment. The pilot flying the flight makes the final decision on whether the limbs are fit to fly before anyone sets foot on an airplane, he said.
"The 552nd Air Traffic Control Wing flight attendants understand that they have to speak up for themselves when they think flying would put their safety (or the safety of the crew) at risk," Coyle said. "This is what happened on the night of the exercise and as a result the crews did not fly. The airmen followed protocol and the system worked as intended."
On Sunday, he posted a message on the official wing Facebook page in which he stressed that safety is important to the 552nd and denied that the unit has a toxic leadership problem.
"There is a difference between toxic leadership and intrusive leadership that empowers people," he wrote on Facebook. "Toxic leaders don't care about their subordinates, they only care about themselves.… Toxic leaders scold, belittle and belittle their teammates to achieve their goals. They are NOT the leaders of 552!
"Sometimes they will be disappointed with the decisions," he continued. "It's because they care. It's not a toxicity."
– Stephen Losey can be contacted at [email protected]. Follow him on twitter @StephenLosey.
Related: The Air Force knew it had an ejection seat problem, but did not rush a solution. Then a pilot died
View full article
© Copyright 2021 Military.com. All rights reserved. This material may not be published, broadcast, rewritten or redistributed.