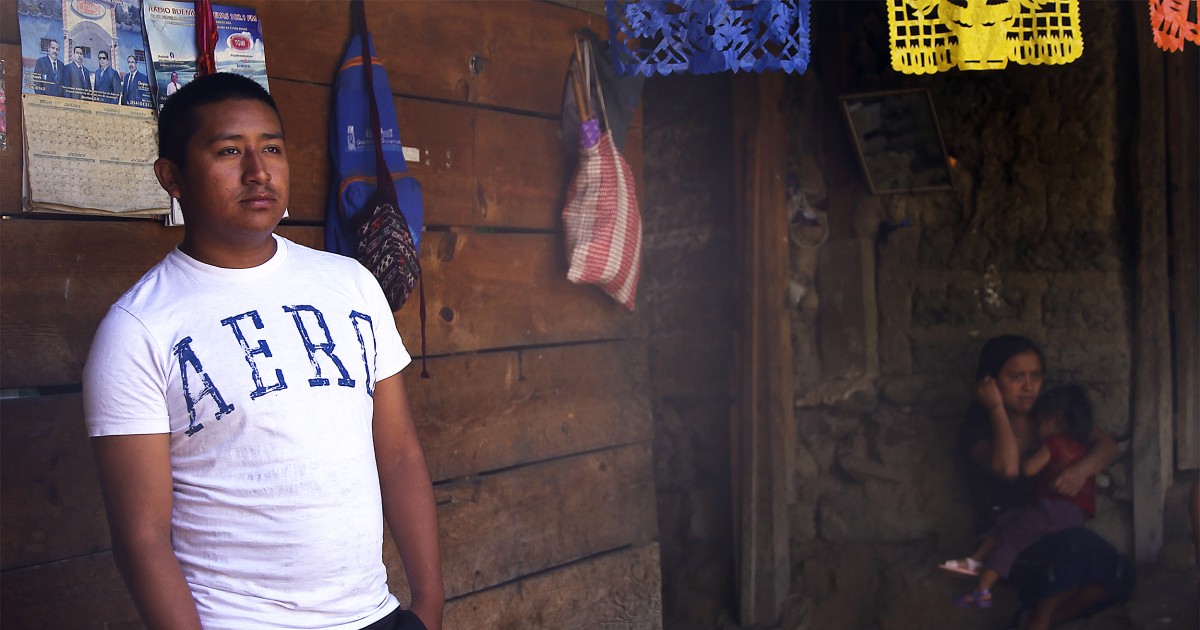 "It is really important to look at how climate change interacts with existing vulnerabilities and how climate change exacerbates these vulnerabilities, how it threatens livelihoods, how it increases poverty, how it interacts or tilts into conflict", said Amali Tower, founder and director. director of Climate Refugees, a non-profit organization that helps and raises awareness about climate migration.
In Guatemala, years of severe drought interspersed with tropical storms, hurricanes Eta and Iota last year and other heavy rainfall events not only destroyed crops but also ravaged the land, said Paris Rivera, climatologist. at the Mariano Gálvez University in Guatemala.
"The plants stop growing and the soil that remains is barren," Rivera said, "causing various problems, especially for people who use the soil for their crops and for personal consumption, thus generating incredible food insecurity."
While climate stress will likely lead to waves of migration in Guatemala and elsewhere in the world, not everyone will have the means or the capacity to cross borders.
"It's not that simple that a drought hits the dry corridor and all these farmers pick up their stuff and move north," Depsky said. "It's a lot more nuanced, and the people most affected because they have the fewest resources to adapt and cope are also the ones who can't afford to move until they do. act out of a life or death situation. "
As such, most climatic migration is likely to involve people displaced and forced to move within their countries of origin. A report released earlier this month by the World Bank predicted that 216 million people in sub-Saharan Africa, South Asia, Eastern Europe, North Africa, Central Asia, East Asia and the Pacific could relocate to their country by 2050.
"No one really wants to be forced out of their own home," Tower said. "Overall, the impact of climate change on mobility creates situations of internal displacement. "
But with so much at stake in an increasingly untenable situation, some like Mendez feel they have no choice but to leave Guatemala and push north.
"I am worried about the future," he said. "All I can do is pray to God, I can migrate to the United States"
Denise Chow reported from New York City, and Carlos P. Beltran from La Vega, Guatemala.