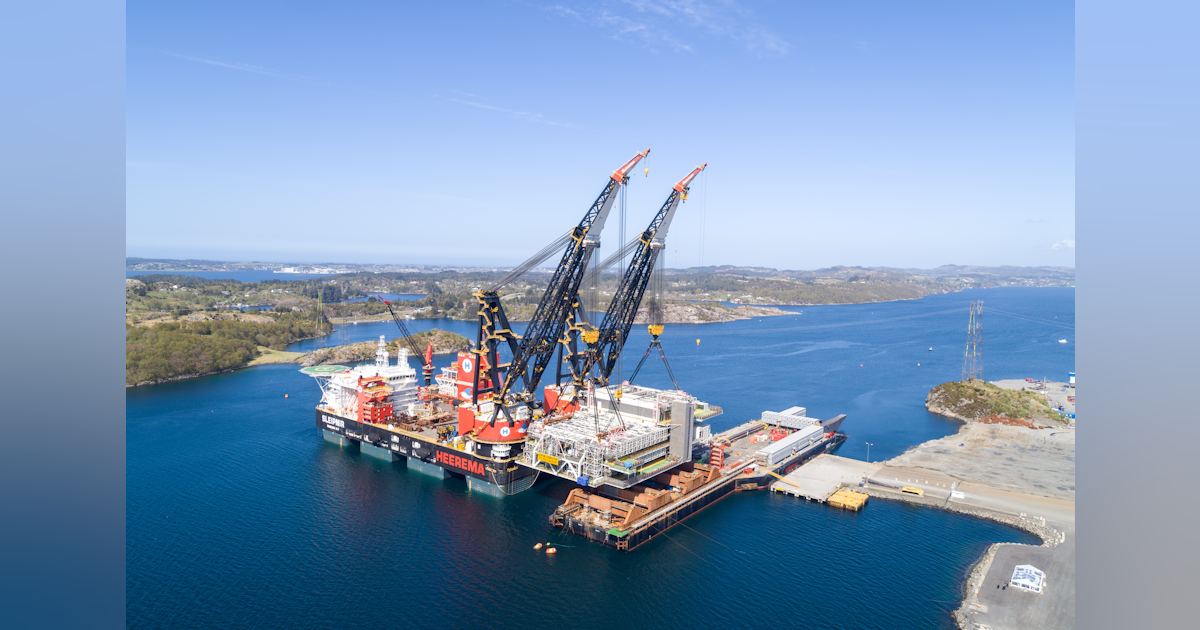 Offshore staff
LONDON – Norwegian production will continue to grow next year, with potentially a record number of final investment decisions on new offshore projects, according to Wood Mackenzie.
The sector's overall production is expected to exceed 4 MMboe / d, aided by start-ups like Johan Sverdrup Phase 2 and Njord Future from Equinor and Dvalin from Wintershall DEA.
And permits to increase gas exports to Troll and Oseberg are expected to come into force, bringing Norwegian gas production to record levels, up from the previous record of 125 billion m3 in 2017.
Neivan Boroujerdi, Senior Wood Mackenzie Analyst, Upstream Europe, said: "We also expect companies to post record profits next year. The cost reductions achieved in previous downturns will combine with high prices to generate levels of cash flow generation never seen before on the Norwegian Continental Shelf. "
At the same time, the overall investment on the shelves is expected to drop to $ 17 billion, the lowest since 2003, although spending will rise again once the IDF takes effect.
Up to 25 projects could be sanctioned, resulting in an investment of more than $ 30 billion. The main driver is the temporary easing of its fiscal conditions by Norway, which expires in 12 months.
NOAKA and Wisting in the North Sea and Barents Sea will likely account for more than a third of the 2.5 Bbep-plus to be developed.
Boroujerdi added: "The average breakeven points for projects are below $ 30 / b, which makes these projects one of the most competitive in the world. But the spike in activity will extend the Norwegian supply chain, meaning longer delivery times and higher drilling rates are possible. "
Next year, five more electrification projects, with total investments of $ 3 billion, are expected to go ahead for existing and new developments.
As for new exploration activities, up to 30 wild holes could be drilled, representing nearly 10% of the number of global wells, the consultants estimate, with Equinor and Aker BP / Lundin Energy (preparing to merge ) representing more than 35% of the wells. on a net basis.
The drilling will target around 2 Bbep, with the Vøring basin in the middle of Norway being particularly monitored. However, drilling in the Barents Sea could drop to its lowest level in 10 years as explorers typically opt for near-field exploration.
ConocoPhillips plans to evaluate its recent Slagugle and Warka discoveries.
If the new Norwegian Labor government pursues changes in the tax system, it could lead to an increase in M&A activity, Boroujerdi suggested. "The removal of the exploration tax refund should encourage smaller, more agriculture-focused players to enter into tax deals.
"We could also see the first oil and gas IPO in Europe since 2019: the timing of which would coincide with certain rounds of private equity investment. Var Energi is the latest to offer an IPO. Other North Sea-focused E&P will explore their options. "
Next year, the North Sea will become a global priority for capture and storage, and more Norwegian oil and gas operators may consider options for offshore wind power, with Equinor's Hywind Tampen in the North Sea which is expected to be the first floating offshore wind development to power upstream oil and gas operations.
12/27/2021