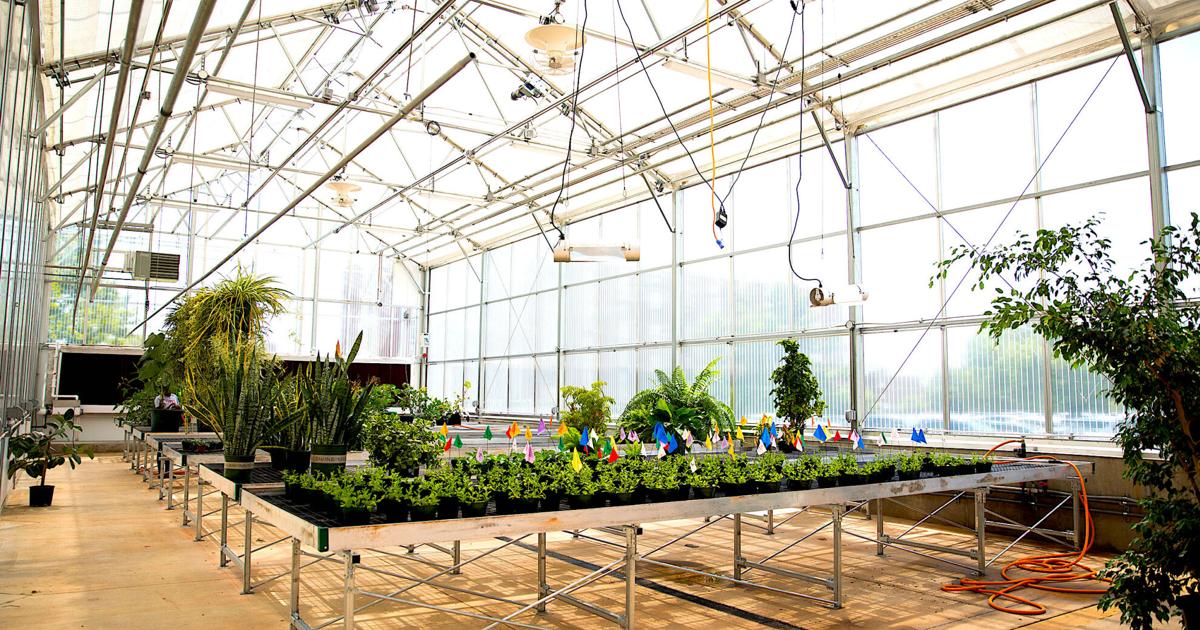 STILL WATER. – Oklahomans working in the greenhouse industry and those interested in the gardening industry are invited to attend the Greenhouse and Garden Center Conference to be held Wednesday, August 10 at Oklahoma State University , Student Union Ballroom.
This event will introduce attendees to new or improved production methods, plant materials in demand by the public, and other topics relevant to modern greenhouse and garden center professionals.
University and industry specialists, including Ball Seed, Lacebark, Inc., Brush Creek Nursery, Oklahoma State University, OSU-OKC, will share their knowledge with attendees, said mike schnelle, USO extension floriculture specialist and conference chair.
"We have a bit of everything for anyone interested in the gardening industry," Schnelle said. "The day is filled with research-based information, and we've scheduled time for networking."
Early registration is $85 and must be paid by Monday, August 1; registration after this date is $125. Lunch is provided. The conference takes place from 7:45 a.m. to 5:30 p.m.
Topics on the agenda include:
– Niche opportunities for greenhouse and garden center professionals, led by Mike Schnelle.
– Greenhouse production, led by Professor Bruce Dunn of OSU.
– Plant Breeding and Problem Solving, with Carl Whitcomb, President, Lacebark, Inc.
– Production of grafted vegetables, led by OSU associate professor Bizhen Hu
– Luminescent Plants, with Bruce Dunn
– Retail – What It Takes, led by Eddie Taggart, Director, Taggart's Garden Center
– Work and Efficiency, led by Todd Cavins, Technical Specialist, Ball Seed Company
– Vegetative production with Todd Cavins
– All-American Selections, with speaker Haldor Howard.
The full schedule is available on the OSU Department of Horticulture and Landscape Architecture website. Click on In-Person Horticulture Events. Online registration is available by clicking here.
After the sessions, attendees will have the choice of two different tours, including Big Creek Nursery and Garden Center or OSU's Greenhouse Learning Center, featuring Holly Dobbs, Sr. Agriculturist and OSU Faculty.
A block of discounted rooms are available at the Hampton Inn and Suites. Room check-in is available online here or guests can call 405-743-1306 and request a room in the "Greenhouse and Garden Center Conference" block.
USO extension uses research-based insights to help all Oklahomans address local issues and concerns, promote leadership, and manage resources wisely in the state's 77 counties.
For more information about the conference, contact Mike Schnelle at [email protected] or 405-744-7361. To learn more, visit eeo.okstate.edu.