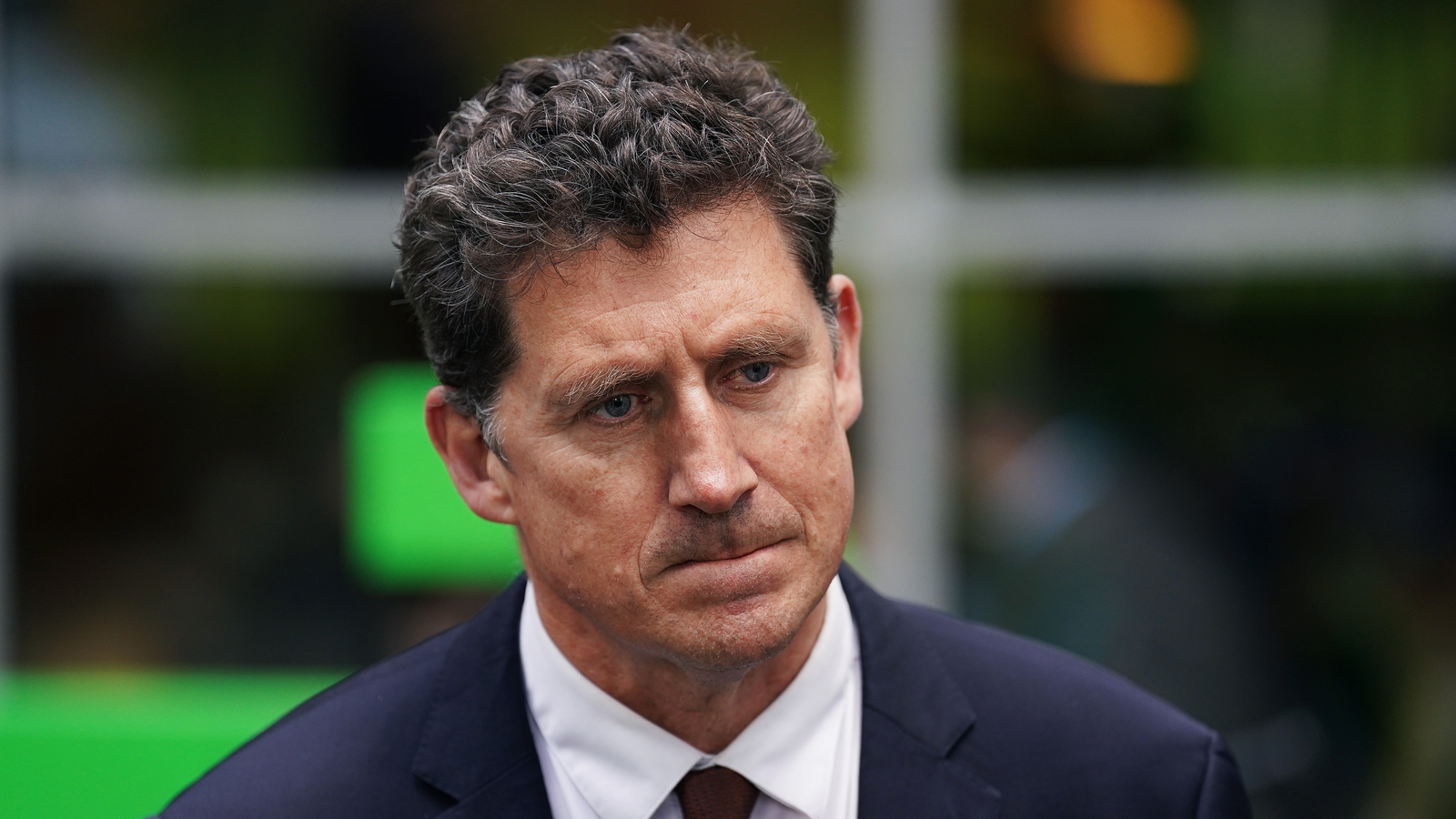 A plan to apply stringent greenhouse gas emission reduction targets to different parts of the economy will not be presented to Cabinet next week, as had been expected.
Instead, Environment Minister Eamon Ryan will continue to engage with his Cabinet colleagues on how this burden should be shared – with agricultural emissions being the most contentious issue.
As part of the Government's Climate Action Plan. published last year, the agricultural sector was told that it would be obliged to reduce its emissions by 22 to 30%.
It is understood Minister Ryan has been pushing for agriculture to agree to a reduction target at the high end of that scale, with Agriculture Minister Charlie McConalogue seeking a target at the lower end.
Ministers Ryan and McConalogue have had bilateral discussions on the matter for the past few weeks and it is likely that they will have further discussions next week.
Under the government's climate plan, Ireland is to cut emissions by 51% by 2030, compared to 2018.
However, a recent report by the Environmental Protection Agency concluded that even if the climate action plan were fully implemented, emissions here would only decrease by 28% by 2030.
In a statement, Mr McConalogue told RTÉ News tonight: "I am determined to ensure that Irish farm families continue to be world-class food producers while also working to reduce emissions from the sector. – in accordance with the special status of agriculture as described in the Program for the government.
"The long-term sustainability of the agricultural sector and our farming families is my primary goal."
Environmental activists argue that agreeing a strong and plausible target for reducing greenhouse gas emissions is the most important decision this coalition government will make.
Friends of the Earth chief executive Oisín Coghlan said: "If agriculture only reduced 22%, instead of 30%, the burden on motorists, businesses and households would be neither fair nor feasible. . It's the equivalent of taking a quarter of all cars off the road, closing cement works or charging each family €5,000."
He added: "Anyone who defends agriculture is only 22% must explain which of these alternatives he supports.
"I am thinking in particular of government TDs like Jackie Cahill and John Paul Phelan who voted for pollution limits in the Climate Act and carbon budgets but are effectively saying now – only months later – that we should ignoring the law."
Mr Coghlan concluded: "This is why the Greens have entered government. This is the critical moment now and their credibility is at stake."
Minister Ryan said earlier this year that he wanted to present a proposal to Cabinet before the Dáil rises for the summer – but that goal will now fall short and negotiations continue.